About Us
Who is Lanier Electronics Group?
A company built on integrity with a commitment to quality and adherence to the highest standards of codes and ethics in the industry. Our diverse staff brings over half a century of design and installation experience, ensuring that our customers receive cost-effective, state of the art solutions to some of the toughest jobs. Founded in 1992 and headquartered in Prince George's County Maryland, Lanier Electronics Group, Inc. is minority-owned and MDOT and MBE/DBE certified. We have grown to service our local Maryland, DC, and Virginia communities and now with our added capacity, ready to expand our geographic footprint to better serve new and existing customers. As an experienced data cabling company, we demonstrate competent, expert services in the delivery of computer cabling installations for multiple sectors; educational, medical, industrial, commercial, retail, utilities and corporate offices. In addition, we are proud members of the Building Industry Consulting Service International, Inc., one of the largest professional associations supporting the information technology systems industry.
We believe that vibrant businesses should mean thriving communities. That's why we take pride in supporting several community outreach initiatives and participate in a variety of fundraising events such as golf tournaments, charity galas, adopt-a-school events and more. We are excited about our workforce development efforts and believe our program will be instrumental in preparing high school students to be the next generation of cabling technicians.
What can Lanier Electronics Group do for you?
Lanier Electronics Group Inc. consults, designs, implements and supports WAN and LAN as well as Cloud architectures, all the way down to the cabling infrastructure which provides enhanced communication connectivity that drives sustainable business performance and profitability. Our personal and professional approach means an efficient, cost effective and user-friendly experience for all our customers. Our qualified teams, superior service and ethos of doing work right, the first time has contributed to our success for over 25 years.  Exceeding our clients expectations by providing a comprehensive range of networking infrastructure services, data cabling, audio- visual and communication solutions is at the core of our business expertise. From structured cabling, fiber optic networks, wireless and secure access with entry systems, our solutions support intelligent buildings and power your digital workplace for the future.
Darrell Lanier is leading Lanier Electronics Group, Inc., He brings a unique mix of technology experience and leads the company's capabilities in technology, strategic partnerships, and new business models. Darrell's affection for the electrical industry started at a young age that led him to a career as a master electrician prior to founding, Lanier Electronics Group, Inc. Darrell has a passion for doing things right the first time which he instills in his team. He believes the key to success is directly tied to customer success and over the decades, he has built an enviable reputation in the industry by providing a second-to-none, rapid and reliable service across all sectors.
Aaron Dunmire oversees the administrative and operational functions to ensure that the organizations revenue and financial goals are met. He provides oversight, leadership, and management to the team on a day-to-day basis and is responsible for making sure the company operates efficiently.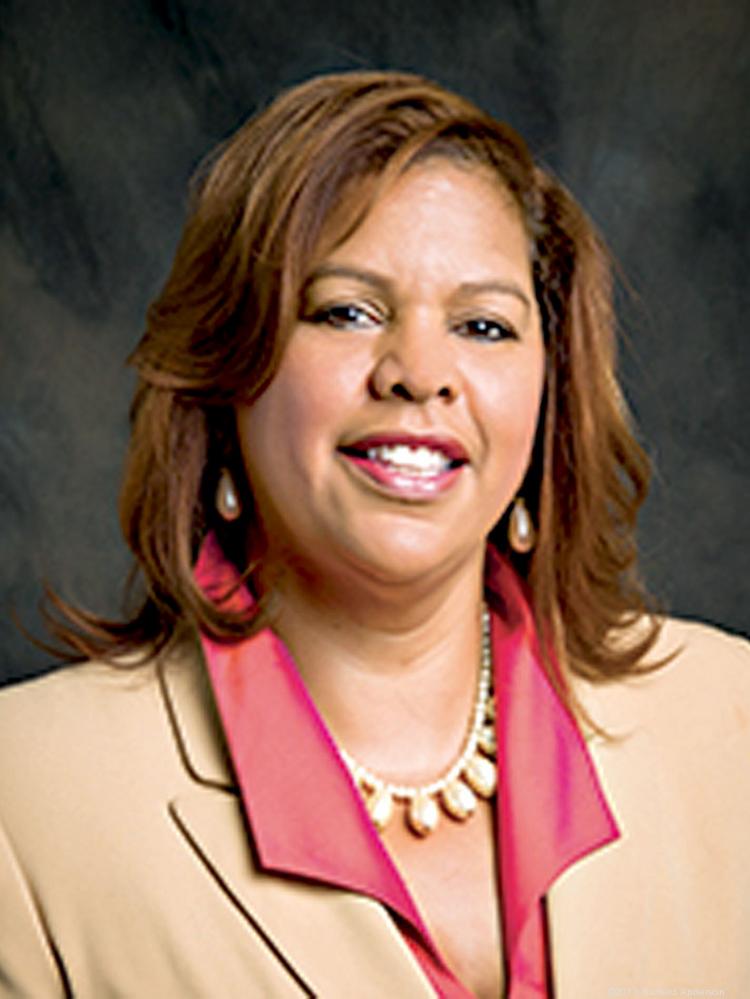 Maritha Gay ensures that processes, people, and ideas within the company are well- coordinated and working in sync to support the organization's goals and objectives. In addition, Maritha leads the company's sales, external affairs, workforce development, and marketing activities. She is responsible for helping the organization meet financial growth targets and increasing brand recognition in the marketplace. Before joining Lanier Electronics Group, she served as the Foundation Executive for Kaiser Permanente. Accountabilities included oversight of philanthropic investments and leading the operational management and execution of the design, implementation, and administration of the region's Community Benefit strategy.